Orbis Jewellery is a new business in Bawtry, Doncaster. Owned and run by husband and wife team Chris and Cecilia.
Chris has a long history in the jewellery trade after starting work as a trainee in a jewellery shop at the age of 16 in 1986. After three years working in the shop Chris moved to another employer in the heart of the jewellery trade in the UK, in Birmingham's famous jewellery quarter. This is where Chris really started to learn the basics of jewellery making and repairs. Four years later Chris decided the time was right to open his own workshop in the same Jewellery Quarter. And so, in 1993 at the age of 23 he started down the path that has lead him here today. It was very tough to start with as it is for anyone starting a business for the first time. It was this baptism of fire that gave Chris the eye for detail and the self criticism that he thinks is crucial to the success of Orbis.
"You have to be your own biggest critic in this job, if you are not critical of your own work then there is opportunity for bad work to be released to clients and that should never happen."
Cecilia also has a history in the trade. After moving to the UK from Peru in 2002 and started working in Birmingham Assay Office in the laser department. This involved hallmarking and laser engraving on many different pieces of jewellery. Finally leaving in April of 2016 to concentrate on the opening of Orbis Jewellery.
We want the business to be modern, using the internet and social media to promote ourselves. But at it's heart, jewellery is a very traditional trade using very old methods of craftsmanship and along with that, some quite antiquated looking pieces of machinery and hand tools. As part of the modern approach, we have been able to secure a valuable relationship with one of the big diamond suppliers from London. This gives us access to very large stocks of certificated and un-certificated diamonds of all shapes and sizes and the inventory of certificated diamonds can be found in our diamond range page. This will allow clients to be able to be a part of the process of building their own piece. Starting with choosing a loose stone (which we can usually have in the shop for a client to view within one or two working days) and then discuss with us a style of mount and the piece will be set and finished on site in the first floor workshop. And in the same workshop we are able to offer a full repair and restoration service on your jewellery items.
The art of jewellery making and repairing is a dying trade and we hope to keep it alive in Bawtry, as one of the few remaining workshop jewellers in the UK, for as long as possible with the continued support and custom of our clients.
Bespoke Jewellery Pieces Hand-Crafted By Chris Hall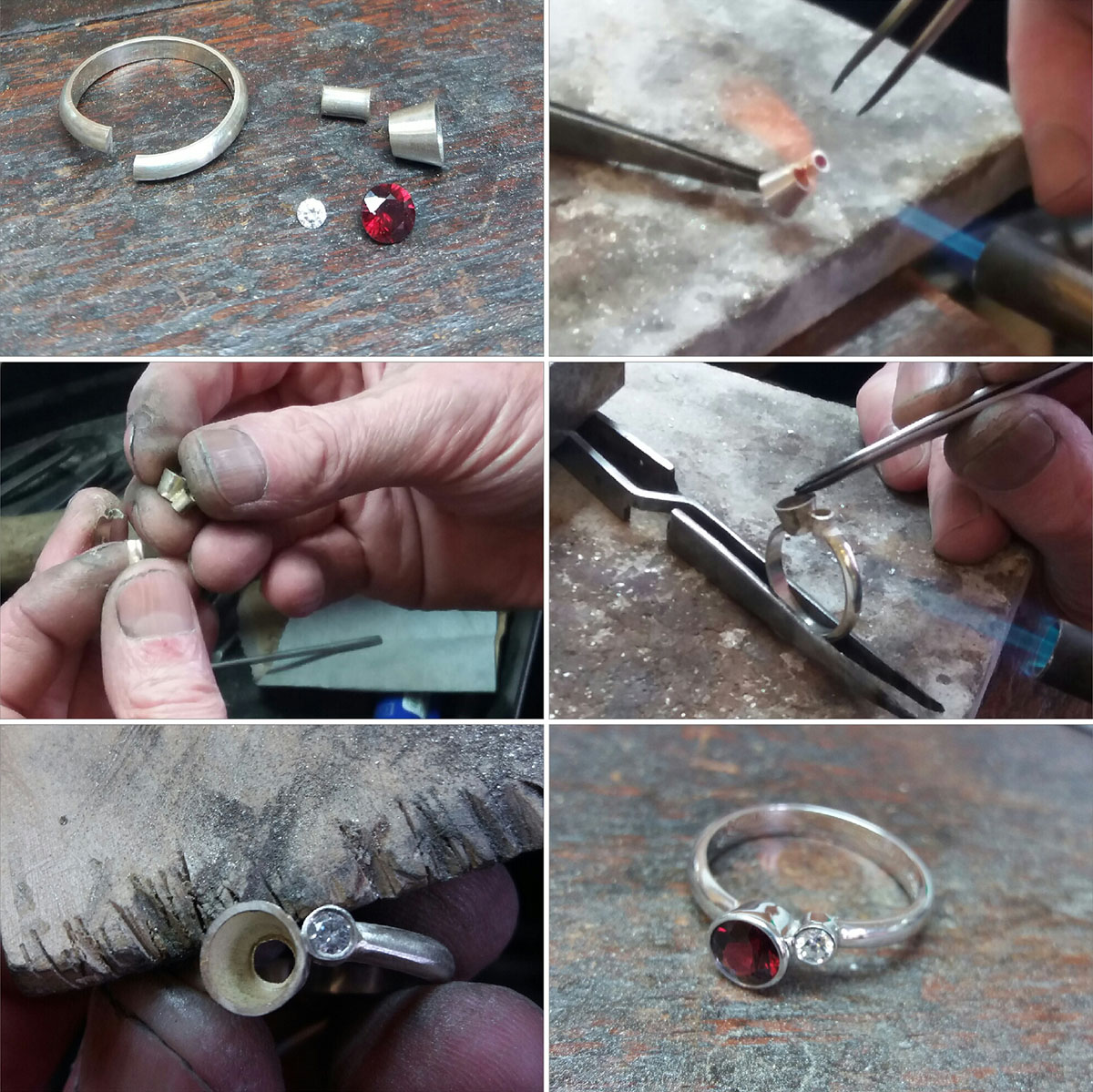 Red Spinel
Customer brief was for a large red stone and a smaller diamond off-set ring in 9ct white gold. She sent us pictures of designs that she liked and this is what we made!! Happy customer!!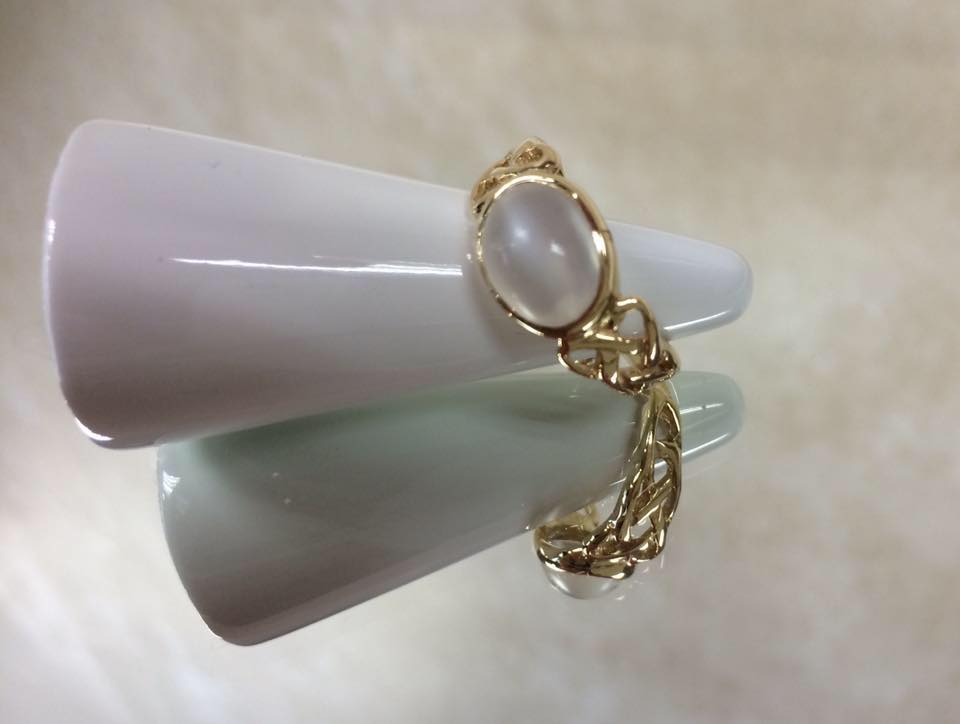 Moonstone
A lady had a Moonstone ring in silver, the granddaughter always liked the ring but wanted it in gold, so we had an exact copy cast in 9CT gold, see the Moonstone and this is the end result!!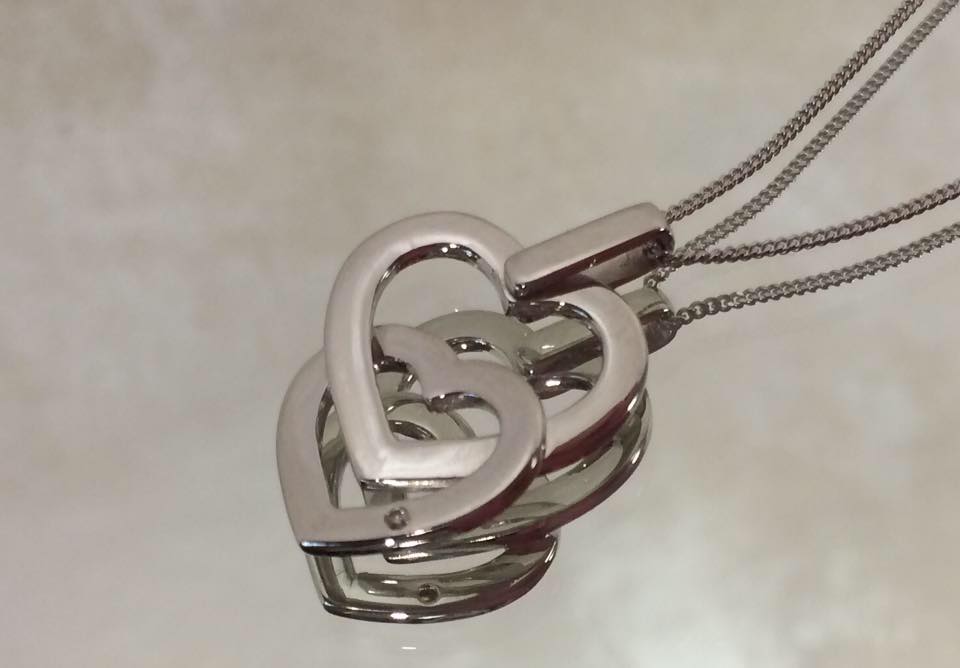 Two Heart Pendant
The customer had seen the design online, but couldn't find the piece anywhere. Brought the picture in to us and we made it.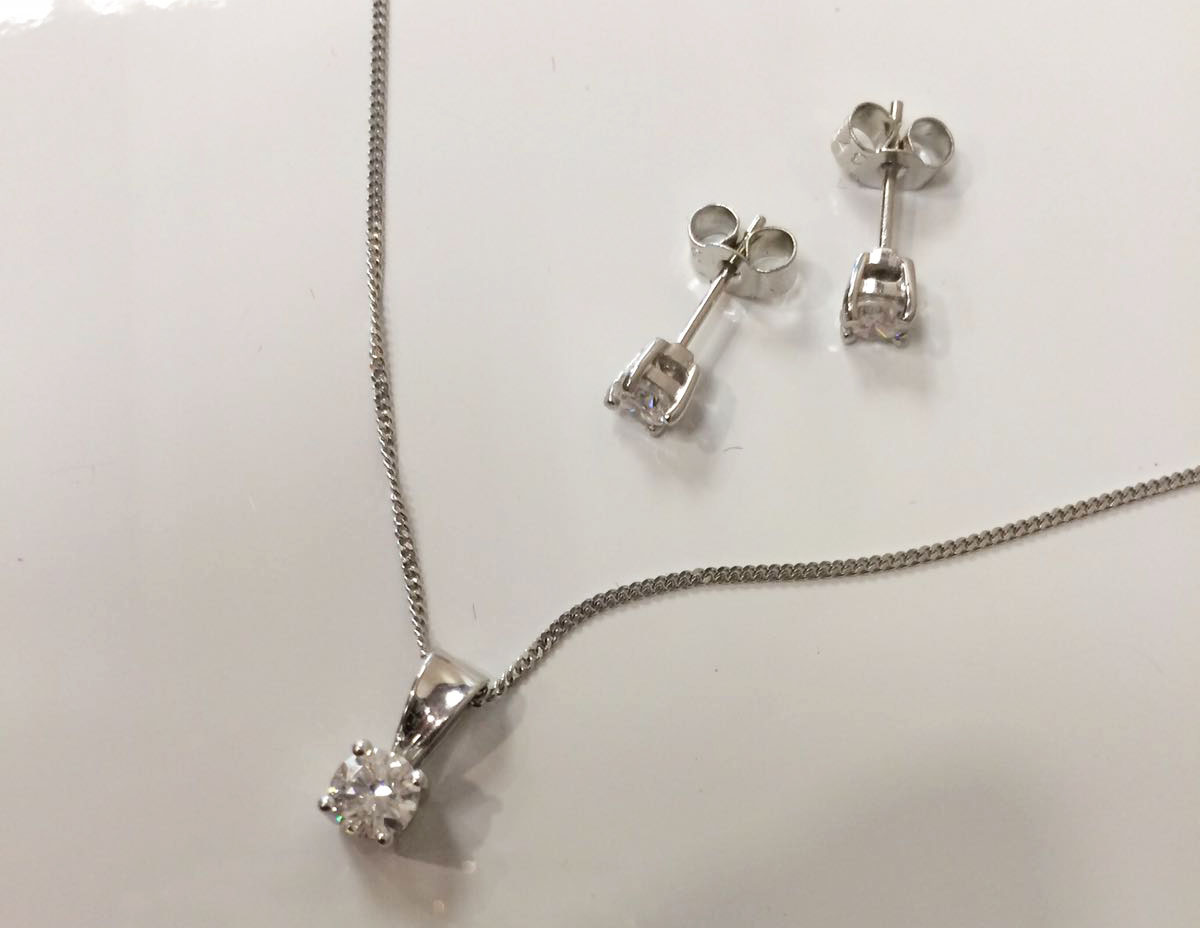 Ring, Earring and Pendant
Customer had a graduated 5 diamond ring that was never worn. We took out the 5 stones, the biggest was used as the centre stone in the ring which we made in platinum and set the princess cuts in the shoulders. We then used the next biggest stone as and made a pendant in white gold and the two smallest stones we made us a pair of earrings in white gold. 3 new pieces of jewellery from 1 unworn piece.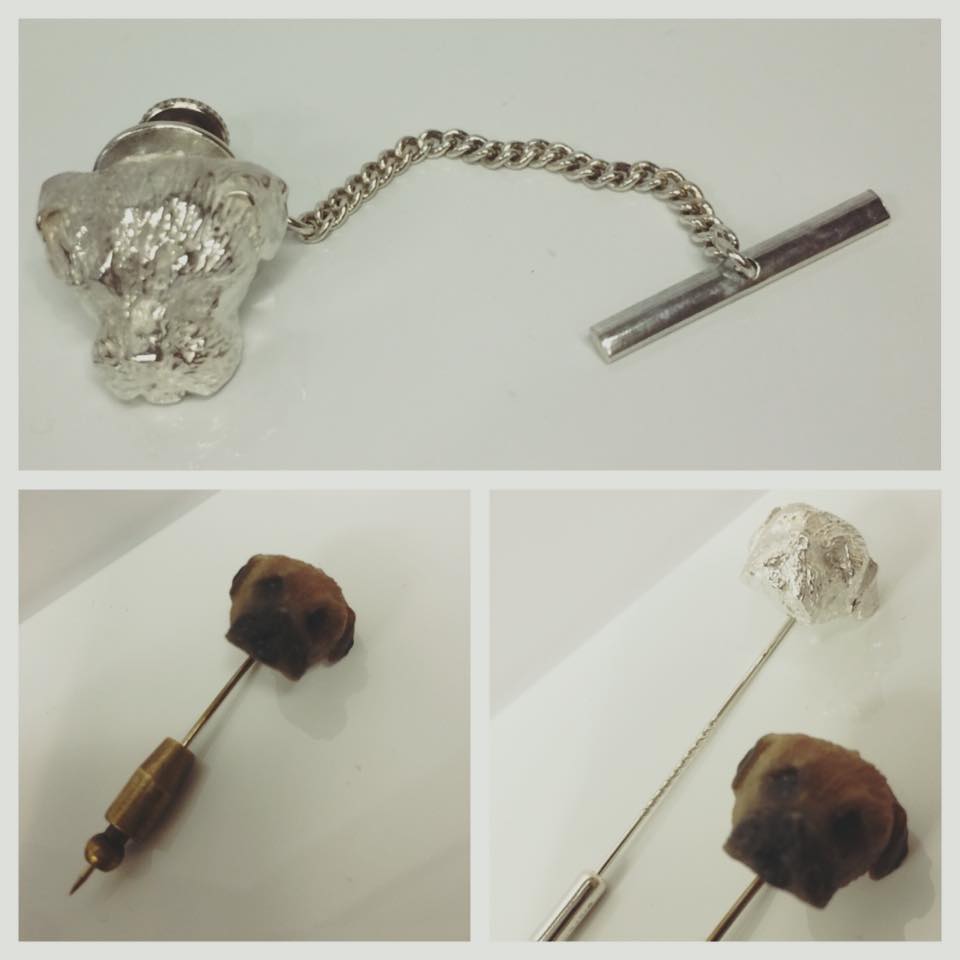 Wooden Dog
Customer had a Border Terrier stick pin with a wooden head and brass pin, but wanted it making in silver along with a matching tie tack. We had to make a cold mould of the wooden head, cast 2 in silver and attach the findings to make a stick pin and tie tack.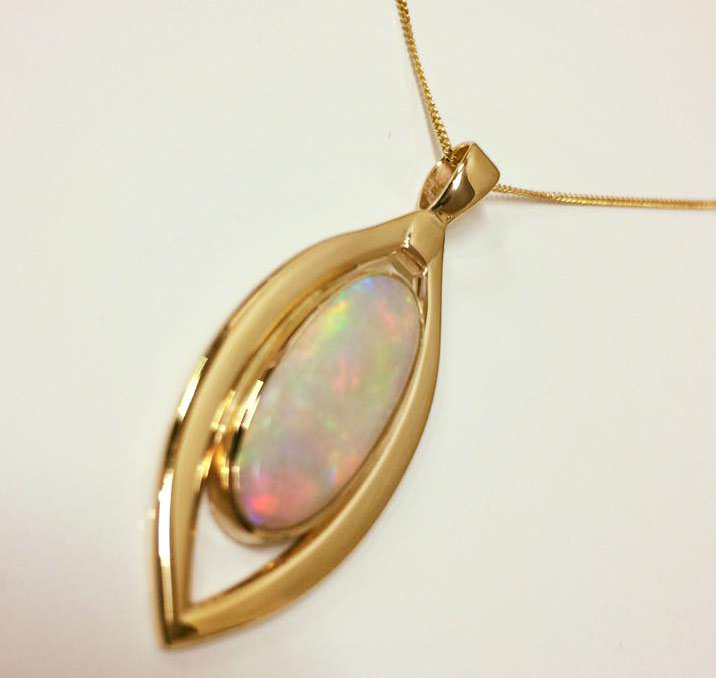 Opal Pendant
Customer originally had the opal in a ring, but felt it was too big on her finger. Again, after looking online, she brought the picture of the pendant in to me and we handmade an exact copy of the picture.