Blue John
One of the world's rarest minerals is only found in the village of Castleton in the Peak District, Derbyshire. Each piece in our exclusive silver collection is unique, hand made in Mexico using sterling silver mounts.
Whitby Jet
Undoubtedly one of the earliest gemstones used in the making of jewellery, its darkness and smoothness combined with lustrous sterling silver have seduced generations. Stylish and elegant pieces brought to you from the wild cliffs of North Yorkshire.
Labradorite
Labradorite was discovered in Labrador, Canada in 1770 and has been found more recently in other places including Madagascar and Australia. It has an intense blue schiller so unique to the stone it is called Labradorescence.
Rainbow Moonstone
Rainbow Moonstone is a name given to a variety of Labradorite that shows a milky blue schiller. Along with Labradorite, it is a member of the Feldspar group of minerals which make up approximately 60% of the Earth's crust.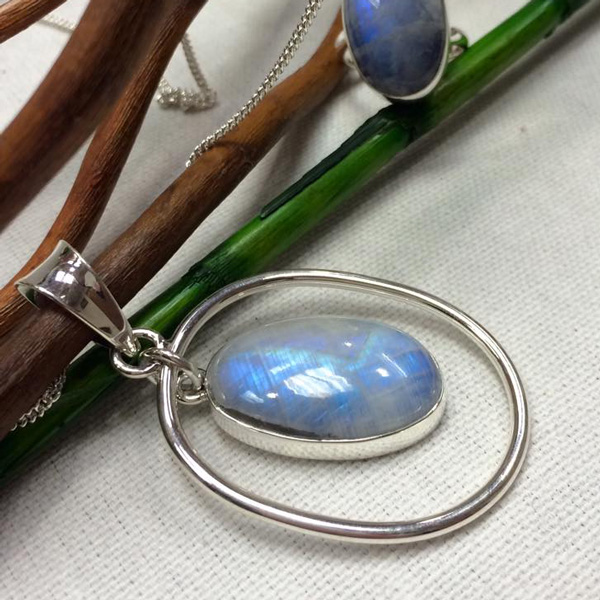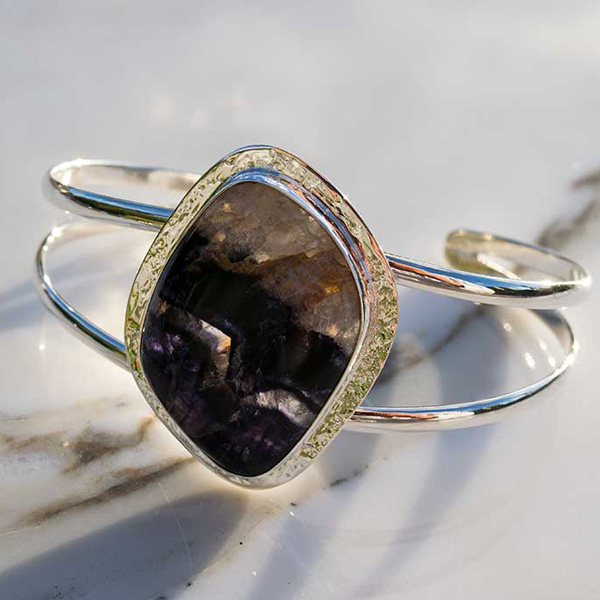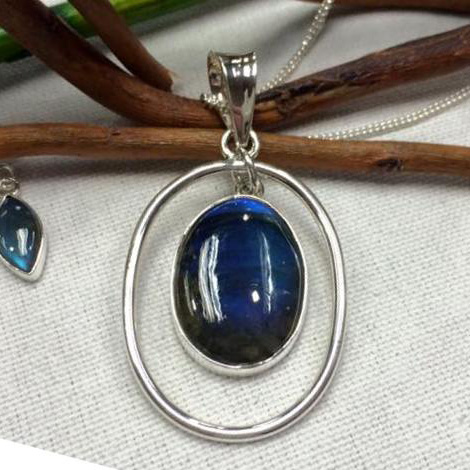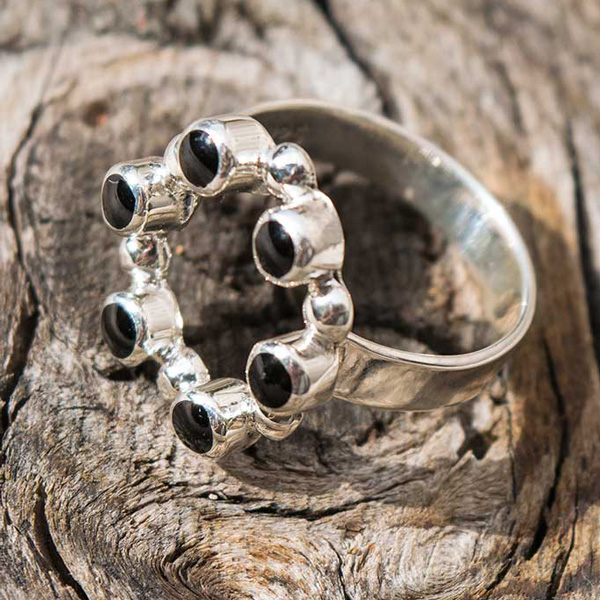 Contact Us